More from BuzzFeed UK. How to survive a desert island with Daniel Radcliffe.
Here's
the other interview in promotion of
Swiss Army Man
in case you missed it. For the full interview plus photos visit
buzzfeed.com
.
What three types of snack would you take with you?
Dan:
The three types of snack I'd take with me on a desert island would be… Some sort of bottomless bucket of ice cream that never runs out. Some sort of meat. Like, I don't know, bacon. Is that a snack? Do you just have bowls of bacon at parties? Yeah, bacon. Ice cream, bacon, and something else that's super healthy. Cheese. Some nice cheese.
I'm on a desert island, who am I trying to impress?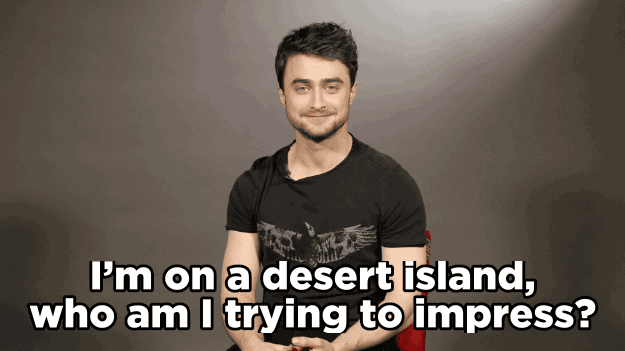 source/photo:
buzzfeed.com