Official London Theatre
had the chance to interview Daniel today. First off they asked for questions to ask him this morning via
Twitter
. Now that the interview is over they have updated their Twitter account with a picture and posted Dan's answers to some of the questions, which I have captured for you all, so you can find it below.
Their full interview will be posted in June, when it's online I will add it here.
Update:
18th June 2013: Full interview
is online
.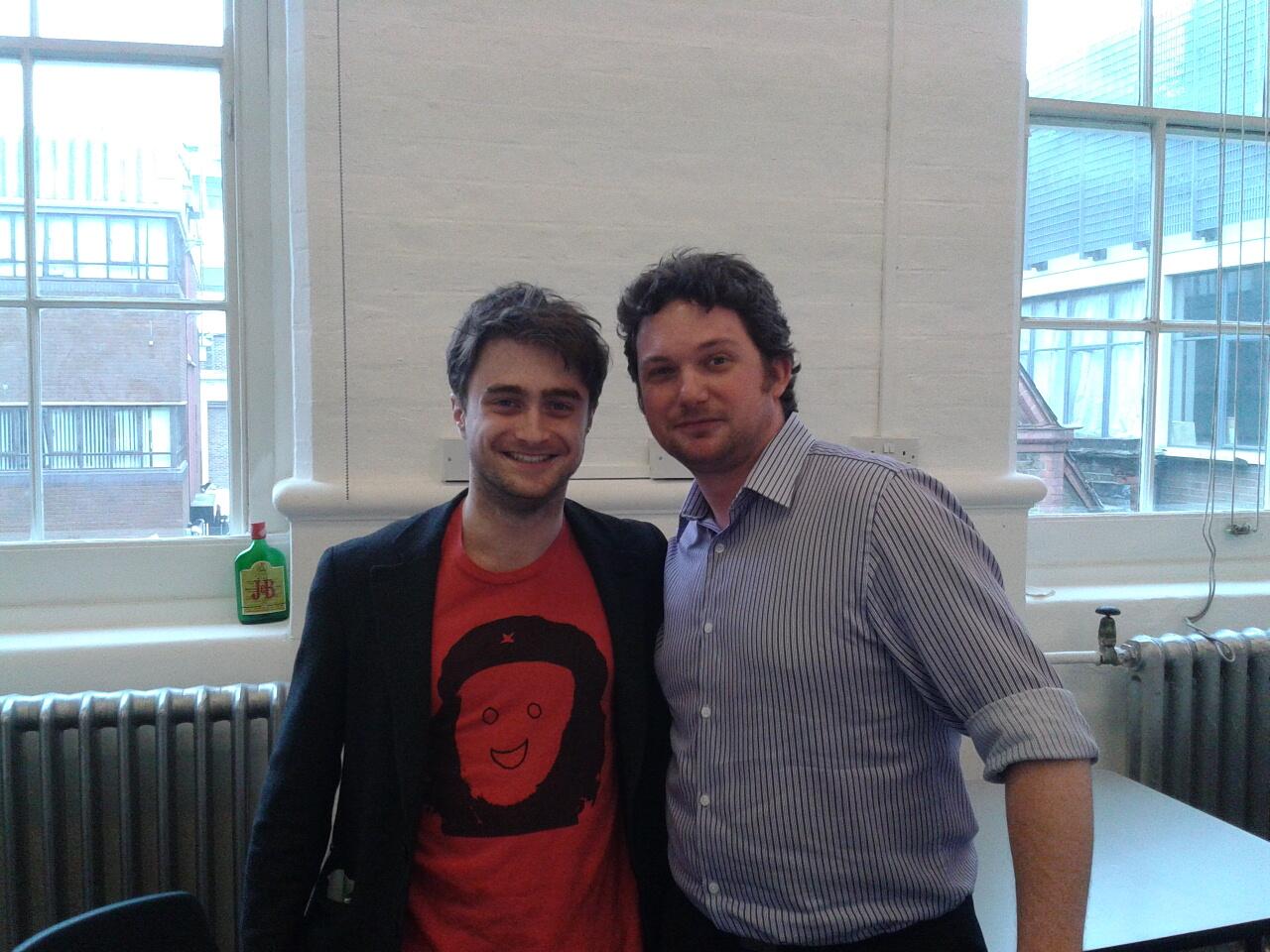 @O_L_T Here are the answers @MichaelGrandage's #CrippleOfInishmaan star #DanielRadcliffe gave to some of your questions...


From @PaulineM_:
After How To Succeed Daniel will sing again, on Duckworth Lewis Method album. Was it a good experience he'd like to renew?
- "I'd love to sing again. I definitely hope that musical theatre is something I'll be doing for a long time."
From @Sbluepop:
Has he any plans to move to USA!? Or will he always stay in UK?
- I'm fairly split. This year I'll mostly be in London. But I love New York and I miss it when I'm not there.
From @PerditaSuspiria:
What one role he would still like to do?
- "Maybe when everyone's forgotten how good Mark Rylance was I'll have a go at Rooster in Jerusalem...That's the most electrifying part I've ever seen played on stage."
From @_titch:
What has been the hardest scene to film in his newer movies? ie Kill Your Darlings, Horns or The F Word?
- "In Horns I had to drive a car with a snake around my neck. I don't drive & the snake was latching on to everything."
source/photos: Twitter (@
O_L_T
)